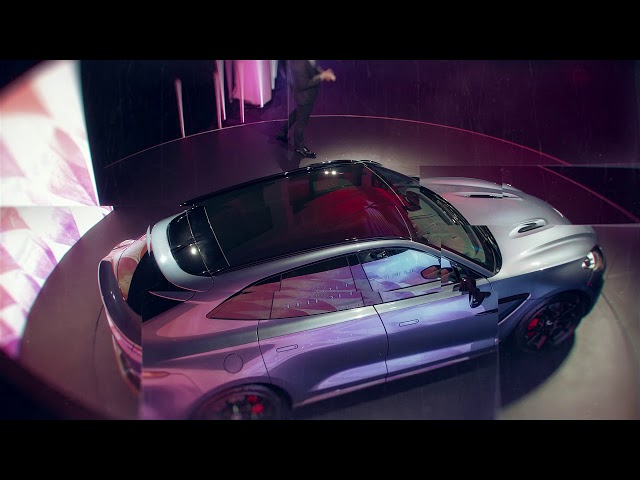 "TO BE PART OF A BRAND'S HISTORY, AND ACHIEVE SUCH RESULTS, IS THE REASON WE DO THIS."

Aston Martin DBX Confidential Events

Alive: "the movement"
Client: Aston Martin Lagonda Ltd
Location: Aston Martin Design, Milton Keynes & Aston Martin, St Athan
Our Aston Martin SPARK
Iconic sports car manufacturer, Aston Martin, launching their first ever SUV was always going to be a hotly anticipated moment. So, when we got the call to design and produce two launch events for the Aston Martin DBX, we couldn't wait to get started.
Collaborate Global was tasked with full event design, including Customer Journey, Branding, Video Content Production, Lighting Design, and Installation, for the Aston Martin DBX reveal events. These pre-launch events were open to a specially selected audience only and those in attendance were the first in the world to see the car.
Our aim was to create an ALIVE environment and dynamic reveal for the Aston Martin DBX. The design and everything about the DBX had been under full embargo up until the reveal, so discretion was paramount. For a brand renowned for high-performance luxury sports cars, it was vital that this event was charged with excitement and, ultimately, framed the car in its absolute best light.
Graphics, music, and lighting were all carefully designed to create a buzz of exclusivity in the build-up to a dynamic reveal; a reveal designed, built and choreographed by us.
Bespoke touchscreen configurations allowed for on-site specifications for guests, resulting in dealers overachieving on their pre-launch sales targets.
Bespoke touch screen technology
designed and built for car configuration to aid sales teams